If you were ever wondering how Donald Trump truly feels about immigrants, which would be surprising since he has made it crystal clear since day one, you are in for a treat.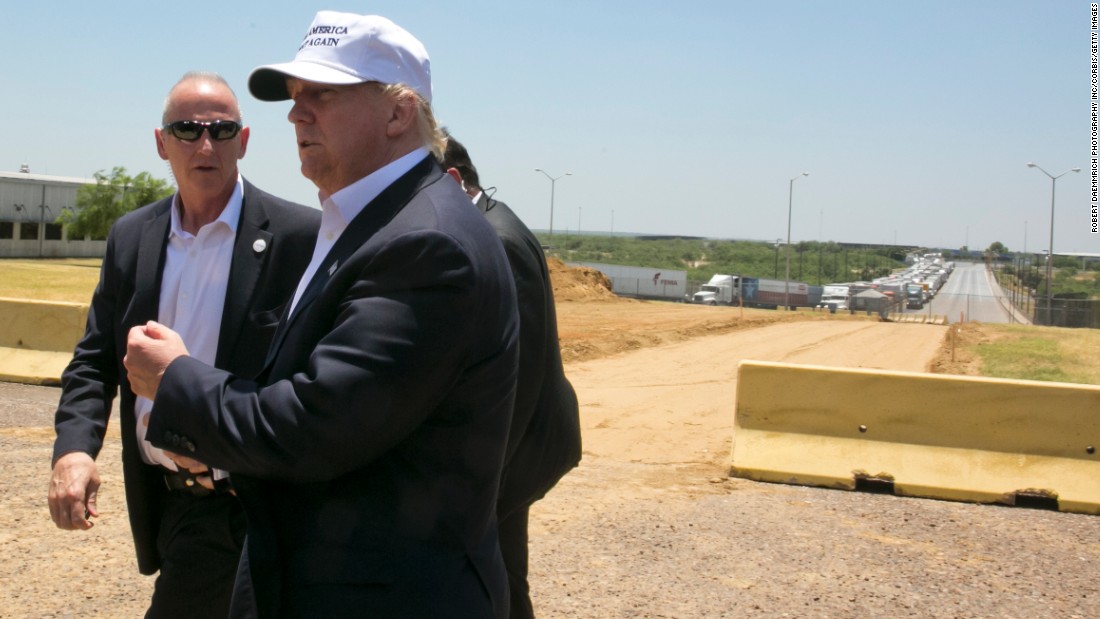 President Trump reportedly came forth this Tuesday to state that the nation's immigration policy should simply be: "You can't come in."
"It's so simple. It's called, 'I'm sorry you can't come in,' " a Bloomberg News reporter quoted the president explaining to congressional members on Tuesday.
The reporter also revealed that Trump had informed members of Congress that the United States's current immigration policy is a "hodgepodge of laws."
Trump's comments followed immediately after the Supreme Court ruled to uphold the president's travel ban, declaring that Trump has the power to suspend people's entry into the country.
SUPREME COURT UPHOLDS TRUMP TRAVEL BAN. Wow!

— Donald J. Trump (@realDonaldTrump) June 26, 2018
When pressed by reporters if he plans to move forward with a stricter travel ban, the president reportedly shrugged: "Of course."
The Trump administration's travel ban policy has been fiercely opposed by both sides of the aisle.
Democratic Representatives Keith Ellison and André Carson, who are both Muslim, lashed out against the ruling on Tuesday, alongside several other Democratic lawmakers.
Republican Representative Carlos Curbelo also spoke out against the Supreme Court's decision and called upon the Trump administration to put an end to the "misguided" policy.
Trump's travel ban is as prejudice as it gets and as long as it remains in place America will not be the nation it has the obligation to be, if we continue to turn out back on people because of their religion or the color of their skin then we don't deserve to be the super-power, plain and simple.
Here's how Americans responded to Trump's blatant racism:
So now we have a Muslim Ban and Trump Child Concentration Camps!

— KatsRevenge #SecretSociety (@KatsRevenge1) June 26, 2018
Celebrating your racist victories must give you a hard on, you prick.

— Eugene Gu, MD (@eugenegu) June 26, 2018
A dark day in American history.

— Chris Egon Searle (@ChrisEgonSearle) June 26, 2018
Amazing what can happen when you make an alliance with some lanky, alien, demon turtle creature who steals a SCOTUS seat for you.

— Peter Schink (@PeterRSchink) June 26, 2018
COMMENT BELOW
LET US KNOW WHAT YOU THINK
We want to hear your thoughts about this folks! Please leave a comment below: